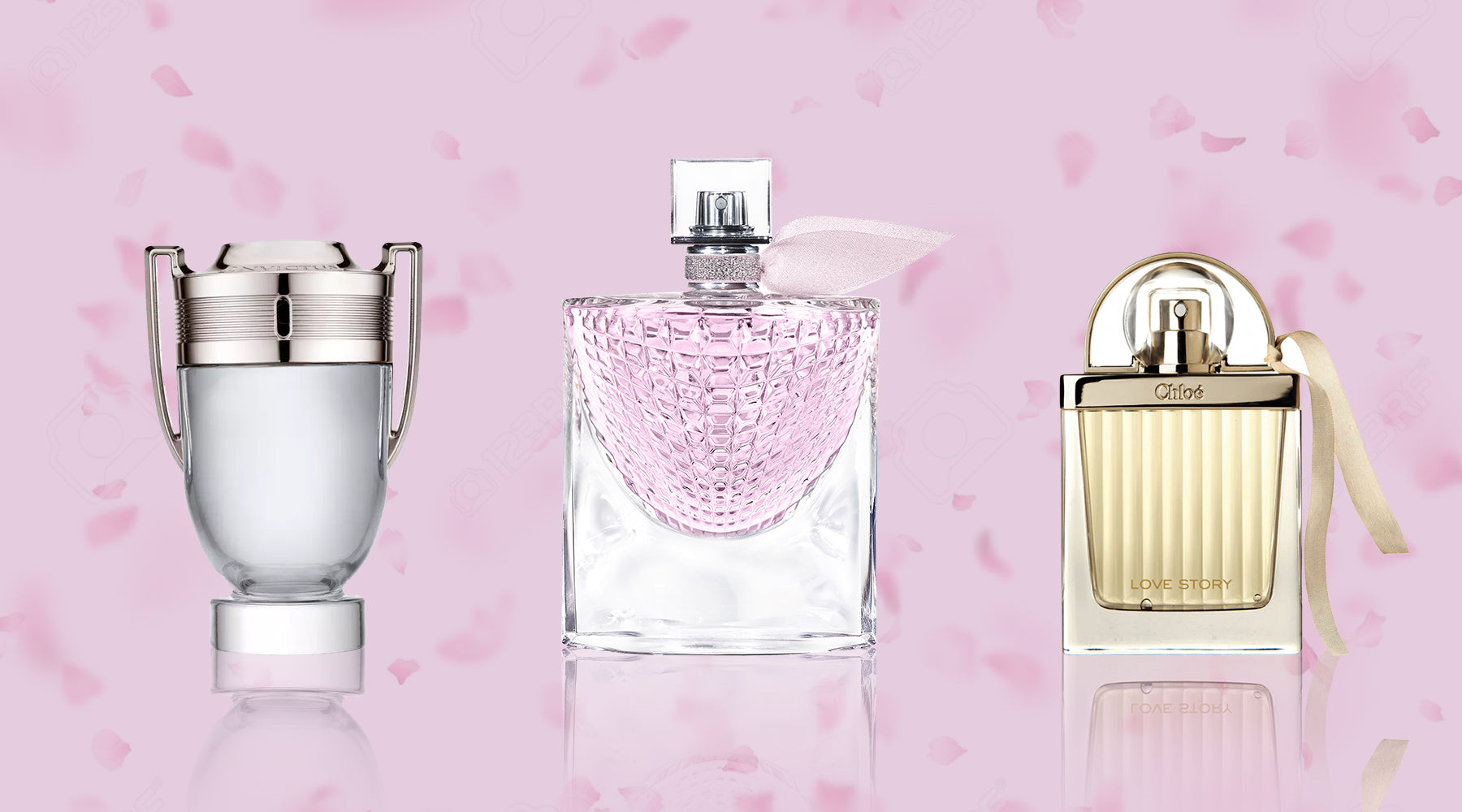 8 romantic Valentine's Day fragrances your partner will fall head over heels in love with
Here at Perfume Philippines, we know of fragrances' power to sweep a lover off their feet. This fact is more than magical mumbo-jumbo; the mysterious capability of fragrances to charm and captivate has been rooted in science for many years. Scent is, after all, tied very closely to sexual attraction. When was the last time you turned your head towards a sweet-smelling passer-by?
In the spirit of Valentine's Day, we've whittled down the eight most romantic scents for men and women, selected according to popular 'romantic' fragrance notes. If you're looking for a date-night scent or the perfect V-day gift, these perfumes should top your list. 
1. Chloe Love Story
Chloe Love Story's (P4,595) clean and casual floral scent is a fairy tale dream, and we can't think of a name more fitting. Neroli, orange blossom, and jasmine come together to create a flowery mélange that captivates during date nights. Looking to woo your lover? This ladylike scent will work wonders. 
2. Paco Rabanne Invictus
Invictus (P3,895) offers a seductive mélange of sea breeze notes but with a more robust substance. This results in a seductively tantalizing profile that will make people ask, "Did you smell that? Who is that?". This woody aquatic wear is laid-back and summery, which makes it an excellent casual scent for more relaxed (or sensual) gatherings.
3. La Vie Est Belle Flowers of Happiness
Juicy and fruity, with hints of freshly cut roses and a woody base – this Lancôme entry reminds of young romance. If you like Gucci Envy or Versace Bright Crystal, La Vie Est Belle Flowers of Happiness (P4,600) might speak to you! 
4. Dior Sauvage
Dior Sauvage EDP (P6,895) is a best-selling perfume that tops most of our lists here at Perfume Philippines, and with good reason. It's a versatile, crowd-pleasing, masculine fragrance that's really hard not to love.
Fresh top notes of Calabria bergamot mingle with ambroxan (obtained from precious ambergris) and its woody trail creates a sexy, date-night-ready scent that your lover will remember you by.  
5. Coach Floral Blush EDP
Fresh, fruity, and can be worn every season, this youthful fragrance from Coach Floral Blush (P3,095) reminds us of a verdant flower garden. This entry is a hodgepodge of fruits and flowers, but the notes are so composed that it smells sophisticated. It's a flirty and feminine wear for women who like playing hard to get! 
6. Mercedes Benz Addictive Oriental
If it's from Alberto Morillas, you're guaranteed a showstopper. VIP Club Addictive Oriental (P2,750) is an oriental woody fragrance for men that bears uncanny similarities to Versace Eros's mint and tonka bean, but diverts with a spicy kick. If you're looking to impress, look no further! 
7. Ralph Lauren Romance
If you're unbothered by compliments, Ralph Lauren Romance (P4,395) is your best bet. A burst of citrus softened by the subtle presence of chamomile transports us to a field of flowers on a beautiful spring day. 
8. Carolina Herrera 212 Sexy Men
Men looking for a seductive fragrance have found their match – 212 Sexy Men (P3,595) packs a (sweet) punch with its spicy and sensual vanilla scent, spectacular sillage, and great longevity. Definitely a night scent for someone who wants to elicit some attention!
Related Resources: