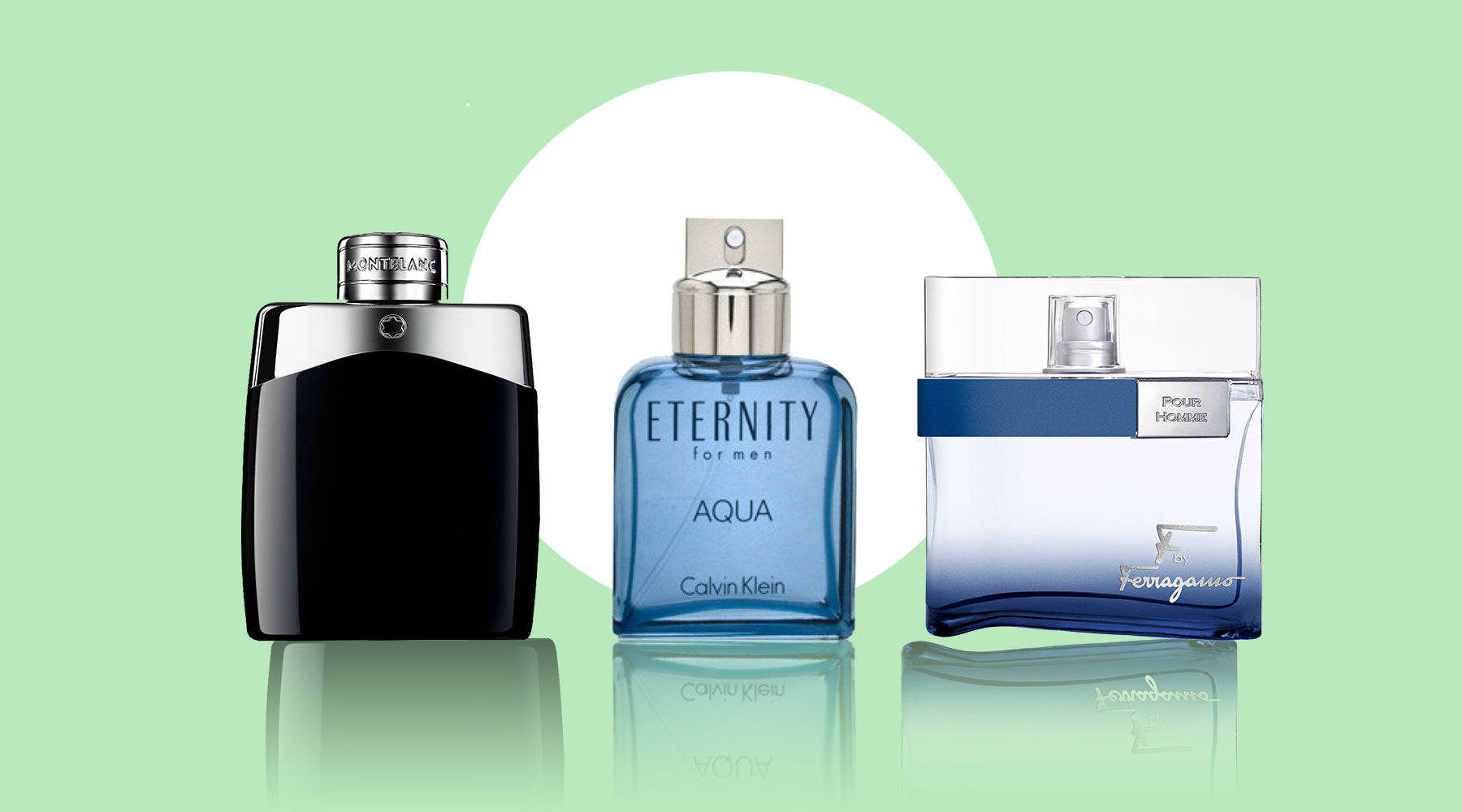 Dare to Wear: 7 Scents to Try Out in 2021
The New Year is the perfect excuse to revisit your fragrance line-up! If you're a perfume shopper looking to try something new, you have two options: purchase a new but similar scent, or select a brave and bold fragrance you've never dared to try (but always wanted to). 
We understand how purchasing a fragrance online can be next to impossible (we've learned how to never judge a book by its cover). To give you more confidence in making a blind buy, we went ahead and broke down the seven best perfumes to try for 2021 - sniffed, sprayed, and tested to help you get one step closer to finding your new signature scent!
If you love: Polo Blue
Try out: Calvin Klein Eternity Aqua
Calvin Klein Eternity Aqua is a modern and casual entry that opens with an aquatic surge of cucumber, lotus, and green notes. The heart blooms with a combination of Sichuan pepper and lavender, later drying down into patchouli and musk. A classic crowd-pleaser that smells fresh even in hot and humid summers!
If you love: Victoria's Secret Bombshell
Try out: Versace Bright Crystal Absolu 
Fresh, fun, and feminine, we think Versace Bright Crystal Absolu (P3,295) is the perfect fragrance for ladies who are 'not a girl, not yet a woman'. It projects a very young vibe with its notes of peony and raspberry, but something about its aquatic notes of yuzu, pomegranate, and mahogany give it a more mature appeal. 
If you love:  Abercrombie and Fitch Fierce
Try out: Mont Blanc Legend
Unlike its name suggests, Ralph Lauren Polo Black (P3,795) is actually bright and uplifting - a great scent for men who hate heavy and cloying fragrances. We absolutely adore its notes of mango and tonka bean, with just the right combination of sweetness and warmth to exude sexy masculinity. 
If you love: Acqua Di Gioa
Try out: Salvatore Ferragamo Signorina
Made for the chic and sophisticated, Signorina (P2,895) can only be described as a delicious dessert in a bottle. Here, the delicate sweetness of pannacotta is combined with soft musks and woody patchouli notes, creating a clean and versatile date-night fragrance that's sure to turn heads. 
If you love: Tom Ford Tobacco Vanille
Try out: Bvlgari Man in Black
Bvlgari Man in Black (P3,595) smells like a gregarious CEO - sociable, but still firm-handed. An intense mix of rum, leather, and spices suggests power and authority but is complimented by sweet and friendly notes of iris, tuberose, and tonka bean. 
If you love: Escada Magnetism
Try out: Carolina Herrera 212 Sexy Women
212 Sexy for Women (P3,695) has been around for 15 years, but ladies still continue to go gaga over this oriental floral fragrance. Sweet, spicy, creamy, and powdery, 212 Sexy is a melange of pink pepper, gardenia, cotton candy, and vanilla. 
If you love: Dolce & Gabanna Light Blue
Try out: Salvatore Ferragamo Free Time
Free Time's (P2,495) fresh, out-of-the-shower appeal is easy to like, especially for men who love clean citrus scents. We love its dominant notes of lemon, ginger, and pepper - a revitalizing gym or office-ready scent that's definitely one of Salvatore Ferragamo's most widely loved fragrances! 
Related Resources